"Let's get back to work building it back up!"
This article is a
stub
. You can help the Prodigy Game Wiki by
expanding it
.
This page is marked as a stub for: Needs Expansion.

"We all have our strengths... and weaknesses to work on."

"I have an itty bitty favor to ask..."
This article needs an
image
. You can assist the Prodigy Game Wiki by
adding some
.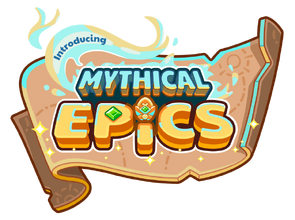 Mythical Epics are a type of Epics in Prodigy Math.
Overview
Mythical Epics are Epics that Level-Up Members and Ultimate Members can obtain after completing tasks assigned by Ulla. They appear to be 'upgraded' versions of preexisting Epics. Wizards may find Ulla in an area of the game and she will give the player a quest for a mythical epic.
They are first "tracked" by Ulla once giving her clues, "hatched" from Epic Eggs, and then "tamed" by the player through battling them.
Mythical Epics
There are eight currently known Mythical Epics:
Trivia
The Mythical Epics are a similar form to their respective regular Epics as they give the player the same Epic Attack option as their normal Epic counterpart. They are instead, for Mythical Epics, displayed on the Mythical Attacks tab of the wizard's spellbook.
The number of quest items needed to track other mythical epics are greater than for Magmayhem; additionally, there is a lower turn limit in the taming battles for Shiver & Scorch than for Aquadile.
Gallery
Change History
Version 6.0
---
Version ?
---
Version ?
---
Version 6.26.0
---
Version 6.32.1
---
Verison ?
---
Verison ?
---
Verison ?
----